Introducing Wait Lifters
Uplifting Content for Every Kind of Downtime
The award-winning Wiser Now Wednesday became a paid subscription called Wait Lifters – Uplifting content for every kind of downtime on January 1, 2023. 
Now, for a limited time, you can receive 52 issues and a bunch of bonuses throughout the year for only $25 (that's less than 50 cents/issue) to individual subscribers.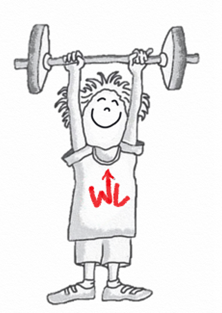 Wait Lifters was chosen as the new name for Wiser Now Wednesday to better describe its purpose and free it for any day of the week.
With the tagline "Uplifting content for every kind of downtime," the intent to cheer you is obvious, and the use of "downtime" is intended to be ambiguous – as both an opposite to uplift, i.e., when you might be feeling down, and as any place you might be waiting, from checkout lines to doctors' offices, from restaurants to airports to amusement parks. Downtime can also be purposeful relaxation, a chance to make new connections in your brain and new social connections by sharing the uplifting content.
Multiple Benefits:
If you are looking for purposeful relaxation, the variety in each week's Wait Lifters content will provide multiple options for individuals or groups.
In every situation where waiting is stressful, Wait Lifters offers fresh content every week to distract and engage you.
If you are the owner/manager of an airline, restaurant, medical practice, amusement park, or anywhere customers wait, Wait Lifters can increase customer satisfaction by helping time to pass pleasantly.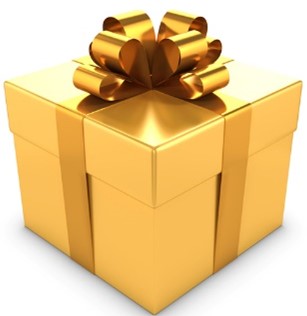 And right now, it is a perfect holiday gift for
those you love, those you appreciate, and those who serve you.
What you receive:
Anytime you access your subscription, you will find:
Unusual, often amusing topics that you didn't know you were curious about*
Quirky quotes and facts
Quirky observations
Questions as discussion starters
A trivia quiz, word game or imagination exercise
A new issue will arrive weekly to be accessed anytime by computer, phone, tablet, or TV screen (with cable adapter). Plus, there are bonuses.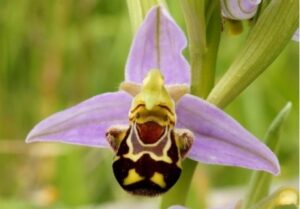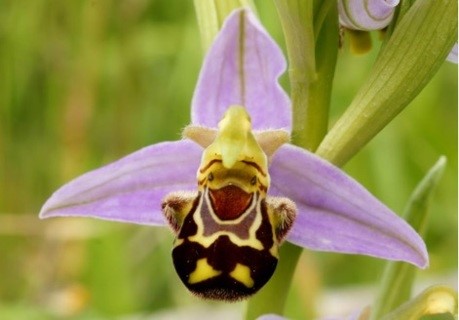 * e.g., animal yoga, pumpkin kayaking, penguin drawing, crumply Columbo, nostalgia toys, Stonehenge replicas, duct tape parades, Laughing Bee orchids, gag gifts, and oh, so much more!
Bonuses:
If you are among the first 100 subscribers, you will receive access to the downloadable secret quote puzzle book, What's Left? Holidays and Seasons, which offers 26 original puzzles in one of Kathy Laurenhue's favorite word game formats. Cross out the words represented by the clues and reveal an uplifting or humorous quotation appropriate to the occasion. Great for individuals, couples, families, caregivers, teachers, activity professionals – anyone looking for a new way to celebrate.
ALL subscribers will receive bonus trivia quizzes, word games, Visually Vibrant Exercises, or other exercises at least six times during the year.
ALL subscribers will also receive discounts open only to them. (You'll be surprised.)
This is a gift that keeps on giving
– perfect for friends, parents, caregivers, teachers, anyone you appreciate
This bargain price of $25 for the 2023 offerings will not last long.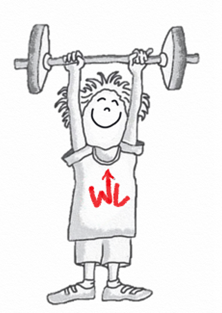 If you need multiple people/customers to access this content, contact Kathy Laurenhue at Kathy@WiserNow.com for more information.