New for you!
For many years Wiser Now has been the supplier of individual exercises for corporate clients. Now we are beginning to make them available to individual clients who are looking for brain stimulating fun for themselves or others. Current offerings reflect in part topics covered in our weekly eblast Wiser Now Wednesday. We will offer more of the hundreds in our archive depending upon the responses we receive to this new offering, so we hope you like it!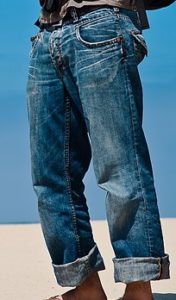 On Color
Beautiful Blue – Thoughts On Blue has nothing to do with being blue (sad) and lots to do with its other eclectic meanings. It's followed by a word game of red, white, and blue expressions.
Does Your Car Color Reveal Your Personality? – This discussion lets you know what the experts say.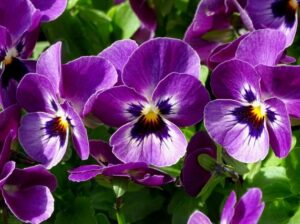 Purple Ponderings – This extra long exercise includes purple (overblown) prose, Purple Sunset as a Clock Word Game, purple's role in culture, nature, and food, a trivia quiz on purple, and lots of extras like what it says about your personality if purple is your favorite color.
Reflections on Red – Our Seeing Red discussion covers all that's good, bad, and debatable about the color and is followed by a red Tom Swifties word game and another word game on colorful characters.
On Artists
I love art and art history and sharing what's little known, so watch for expansion here.
Edgar Degas in a New Light – Let's start with this French Impressionist artist with American roots.
On Family Fun
Family Ties – Most of the time it's not the big events in our lives that are most memorable, but warm and funny little moments. Here are stories to prompt yours.
Quirky Festivals – People find endless ways to amuse themselves that give the rest of us a good laugh, too! These five exercises include trivia quizzes, discussions and an imagination exercise about more strange festivals
than you probably knew existed.
Imagine Your Good Advice – Twin sisters Esther Pauline Friedman and Pauline Esther Friedman, better known to the world as Ann Landers and Dear Abby became amazingly popular advice columnists beginning in the 1950s. Can you do better?
Magic 8 Ball – In 1950, kids (and their parents) were introduced to the Magic 8 Ball – essentially an oversized hollow cue ball with a 20-sided die floating in dark blue alcohol inside. Each triangular side of the die has a brief statement printed in raised letters, and for 70 years now, millions of people have been turning it upside down, asking it a yes or no question, flipping it up, and entrusting their future to it.
What Do You Know About Dogs? – Statistics do not agree when it comes to determining if there are more pet cats or dogs in the U.S., but statistics about dog-owners are clearer. For example: Dog-lovers are deeply attached to their own dog and its breed, but tend to think every dog is adorable, no matter what breed. They will stop to pet any pooch they see, which is why walking a dog is a great way to meet people. (It's much harder to walk a cat.) Still, you may not know as much as you think about dogs.
Music
Dean Martin was once part of a comedy team with Jerry Lewis, and then built a solo career as a crooner known for not rehearsing for his television show and always having a drink in hand – or was it apple juice? This trivia quiz comes with a link to his signature song "That's Amore."
Imagine Yourself as a Rock Star –Take yourself on a flight of fantasy and compare your flight to others.
Sound of Music trivia quiz – How true was the movie musical starring Julie Andrews? The answers are likely to surprise you.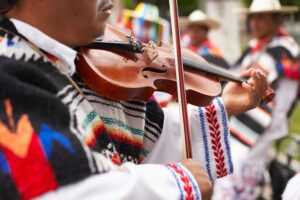 On Fun Things to Know
Spanish Words Quiz – Even if you aren't bilingual, you know more Spanish words than you realize.
What Might Have Been trivia quiz – We are quite attached to the stars who played the leading roles in Broadway musicals and their movie versions, but who else was considered for those roles?