Our purpose
Wiser Now aims to promote healthy aging by using a lighthearted touch to help you (and/or those you serve) make
new connections in your brain (Keep your curiosity alive) and
new connections with others by sharing the exercises and talking about what you learn, because a strong social network is one of the top three keys to aging well.
The products we offer:
Original brain-stimulating games and exercises: MindPlay Connections™ is our core product with 75+ downloadable, printable titles, and limitless adaptations.
Product reviews. Check out our blog: BrainGameProductReviews.com
A Cheering word, because we all need it. Check out our second blog, aCheeringWord.com and our Mood Elevators™ that belong everywhere.
Interactive training, presentations, webinars, and publications. Contact Kathy for more information, and go to Staff Development in our online store.
fun fuels the brain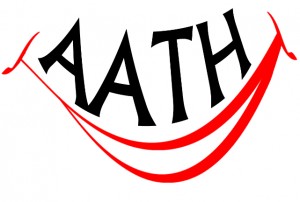 What sets us apart?
In everything we do, we are known for being highly practical and lighthearted. Kathy is an active member of the Association of Applied and Therapeutic Humor (AATH) with an emphasis on applied. You will gain loads of new information, ideas, and insights from our products, and we'll do our best to make sure you have fun doing it.