Feed Minds. Enrich Lives.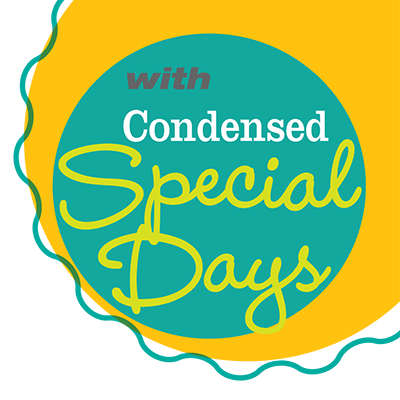 Wiser Now specializes in enlivening minds and enriching lives. We produce science-based, fun-fueled content, activities and inspiration to help senior care providers keep their residents active and engaged.
Our newest time saver:
Condensed Special Days
✱ Are you a subscriber to Activity Connection?
✱ Do you love the site, but feel overwhelmed by the choices?
✱ Do you want an easy way to reduce your planning time?
Subscribers to Activity Connection can take advantage of our newest offering for busy professionals tasked with daily programming. Special Days, designed with the blessing of Activity Connection, are condensed to three key events with links and added context to help facilitators relate to happenings before their time. They are available in 6-month and 12-month subscriptions.
In short, this time-saving document gives you condensed, connected dates with added context where needed for each day of the year.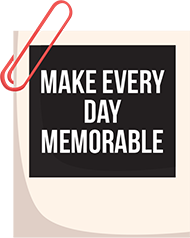 There's more: Individual light hearted exercises
BONUS! Original trivia quizzes, word games, discussion topics, and much more – Now we are offering 7 per month relevant to the Special Days for those who would like to benefit from our lighthearted approach with its emphasis on strengthening social connections among participants.
This supplement material is fully downloadable and printable with answers at the end of each exercise. Each month's bonus also includes an excerpt from one or our slide shows viewable on a large screen TV or an individual tablet.
Condensed Special Days is the newest programming enhancer for activity professionals from Wiser Now, and established provider of services and products promoting well being in aging.
Wiser Now is your resource for staff development, activities and inspiration. We help time- and budget-stressed activity directors add healthy doses of delight and laughter to each and every day.
✱
Brain stimulation
— downloadable word games, trivia quizzes and discussion topics
✱
Staff development
— online courses, webinars, and onsite training
✱
Multi-media content
— slideshows, links, and other content to enliven and engage
✱
Health info
— pamphlets and tip sheets on nutrition, exercise, and good living
✱
Creative inspiration
— timesaving ideas and invaluable support
Meet our "Chief Enthusiasm Officer"
Founder and CEO Kathy Laurenhue started Wiser Now to fill a vital need for services and products that promote well being in aging. She has a Masters in Instructional Technology, is a Certified Humor Professional by the Association for Applied and Therapeutic Humor and a Certified Geriatric Program Specialist. She's authored five books, written dozens of courses, and created hundreds of activities and life-enriching programs.
This is our Mantra:
Laughter builds rapport.
Rapport builds trust.
Trust builds relationships.
Learn more today!
Are you responsible for more than one community or building? Contact us for information on group discounts.
Call 941-773-7341 or email Kathy@WiserNow.com